Silvia Romeo's best Sale of the Year! 40% Off!
I am having a Back to School Sale for a VERY limited time. At 40% Off, entire store, this is a deal you don't want to miss! Visit My Store HERE and stash away!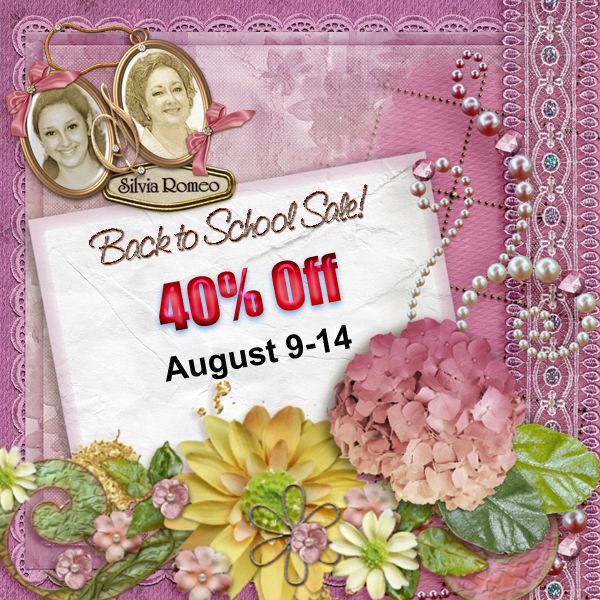 Thanks for looking,
Silvia
Since 2004, Digitals has been your digital scrapbook home and superstore. Sign up for our newsletter to receive a welcome gift.
© Copyright 2004-2012 by Mann Clann Enterprises, LLC, dba Digitals
Your Digital Scrapbooking Home and Superstore!